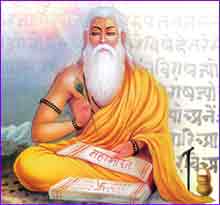 It's that time of the year again, when everyone irrespective of one's age, profession and status pay respect to one's teacher, Guru, guide or mentor. Well, we are referring to the festival of Guru Purnima.
During our formative years, contribution of the teacher is so very vital in our growth and development. Children bloom with love, care, guidance and, of course, a dedicated teacher!
Don't miss this opportunity to thank your wonderful teacher who devoted his precious time to enrich and broaden your mind. These ideas will make finding a Guru Purnima gift easily:
A rocking chair: You could select a special rocking chair for your Guru.
A chaise lounge: A nice chaise lounge would just be perfect for your teacher's home with or even without backyard.
Academic glass nameplate: This will be ideal for your much revered teacher who holds a special place in your heart. You can go for a solid-glass nameplate that will make a lasting impression. Ensure that it is meticulously and correctly engraved with your teacher's name and, if possible, along with a personalized message.
Personalized clipboard: You can get a handy clipboard that holds the papers or homework assignments to be graded in one convenient location.
Pen & case set: You can present your favorite teacher, principal or mentor with a pretty pen and case set. It's an essential tool they will require each day. This gift combines practicality with creative design, and hence is perfect!